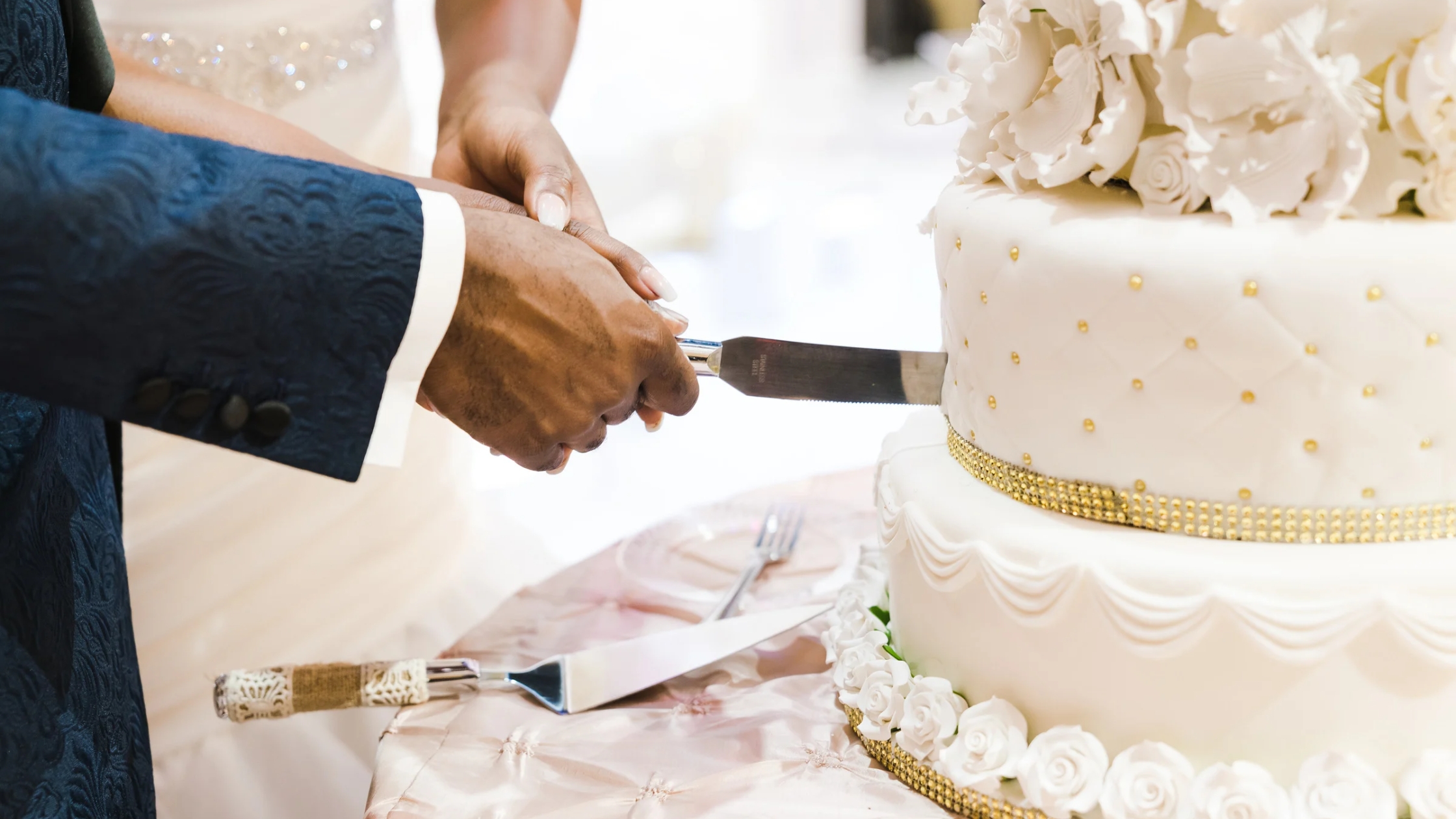 Did you know that you might need a song to play during the moment when you and your spouse cut the wedding cake? Yes, girl. (Just another thing on the long list of things for you to do.) But if you have a wedding DJ that will ask you to identify each song you want for all those major wedding moments, then this will be another one you need to consider.
Selecting a song to cut the cake to doesn't have to be too intense. Like, if your wedding reception is supposed to be a vibe, you don't have to go with a sentimental love song. You can pick a song that fits the vibe of your reception. If you want to bring or maintain that level of energy to your wedding reception, consider one of these songs (or their instrumental equivalent):
"Taste" by Tyga featuring Offset
The instrumental to this song can make for a good background sound while y'all gather around the cake table and do all the formalities of the cake tasting. It's a recognizable song that'll make your guests nod their head as they get their phones ready to take the video from table 12.
"Yummy" by Justin Bieber
We are no longer in 2020 and this song is definitely not appropriate lyrically, but… a good DJ will know how to alternate between the instrumental and the chorus. That song was so popular that probably your mom knows it but doesn't know what it's about. You might be able to get away with it.
"Give It To Me Baby" by Rick James
Now, your mom and probably everyone there definitely knows this song and what it is about but who cares! It's a good throwback bop that'll make your guests sit-dance at the table while you two cut the cake.
"Hungry Hippo" by Tierra Whack
This song is a super deep cut that most won't know, but it's a quick song and the lyrics could apply. "Open up and bite it, bite it" could be a cute moment for your wedding content creator to capture. Think about it.
"Birthday Cake" by Rihanna
It's not even your birthday (unless it is) but this is a good go-to song due to its popularity, sing along qualities, and overall bop factor.
"Knife Talk" by Drake, 21 Savage and Project Pat
If you like double entendres, please pick this song. Because…get it, knife talk? Because you have to cut… the cake—okay, you get it. Play the instrumental, though.
"Cut It" by O.T. Genasis feat. Young Dolph
This is the song my husband and I selected (and honestly, he picked it out) for us to cut the cake. It was a great pick because you could tell our guests weren't expecting it but when they heard those first few notes, the "ayeeeesss" started. It's also loaded towards the front so you don't even have to get too far into the song to get to the point.
So do one of these songs work for you? We created a playlist of more cutting the cake songs that you can find on Spotify below. Let us know what song you selected or if you can think of another good option.