Two former brides talk to us about the expectations and reality of how their bridesmaids behaved during their engagement period.
Tagged as: Ashley Nicole Photography, Ashley Strickland, Atlanta Makeup Artists, Atlanta MUA, Atlanta Weddings, B for Beaute, B. Gandy, Black Wedding Vendors, Black Weddings, Cara Davis Little, DC Weddings, TK Event Design, Toronto Weddings, Wedding Discrimination, Wedding Industry, Weddings So White, Wendy Huggins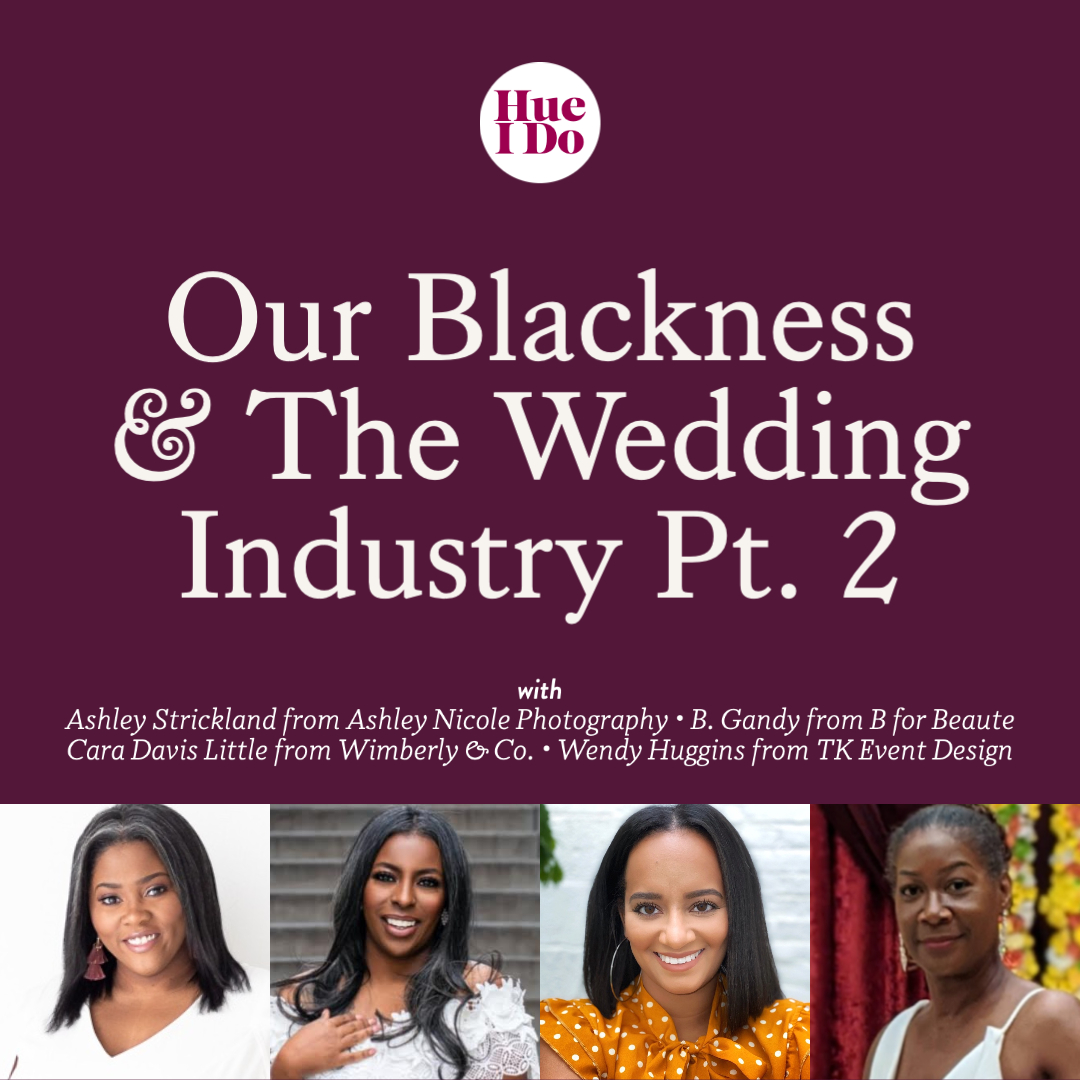 We continue our conversation about being Black in the wedding industry with four amazing vendors — with
Ashley Strickland from Ashley Nicole Photography (@anicolephotosatl), B. Gandy from B for Beaute (@bforbeaute.co), Cara Davis Little from Wimberly & Co. (@wimberlyandco), and Wendy Huggins from TK Event Design (@tk.event.design). Each vendor describes her experience in the industry and especially how it has been impacted in the last 2 weeks.
Finding a great makeup artist is hard in Atlanta because a lot of girls have tried to turn a cute hobby into a check. Well, B. Gandy from BforBeaute.co tells us how we can figure out who is a valid MUA. Also, she tells us non beat girls the importance of lashes, makeup previews, and much more! Follow her at @BforBeaute.co everywhere!